Intraneting, and team of strategic partners is headquartered in Jacksonville Florida, serving North East Florida throughout the metropolitan area, south to Orlando. Intraneting specializes in custom website design, mobile app development, photography & marketing.
MARKETING FOCUS- WE UNDERSTAND BUSINESS!
With over 10 years experience in marketing, we know how to build an essential, effective web presence. We ♥ to create!.
We design your web mix to lead your potential customer to your order page.
We focus on the marketing and technology, and you develop a great product.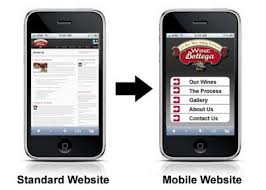 Website Cases
The Veteterans Farm, Fundraising, Marketing awareness Program >>
Elegant French Restaurant, brand development >>
Distributor of Beauty Products, Professional Salon Services, brand recognition and distribution online store
Vendor of Lighting Supplies, ecommerce >>

Vito's Italian Cafe, Social Media Integration >>
Benny's Steak & Seafood >>
Brothers Group Construction Company, Active brand awareness >>
Thai Restaurant and Photo Gallery >>
The Monique Burr Foundation For Children, Charity Organization >>
Community Bulletin 5 Points Jax >>
Review Site, Southsidejax.com >>
Review Site, bestdininginjax.com >>
SEO & Social Media
Increase the number of visitors to your website with Google Adwords, Google Places, Google Calendar, LinkedIn & RSS. And let us run a no-cost website analysis report along with recommendations on how we can get you ranked high in the search engines.
Stay in touch with your group and customers. Share files quickly, send Email-Blast, or Monthly Newsletters. If you are not taking advantage of Google +, LinkedIn, of FB, Twitter and SEO Google Adwords Program, contact us.
Web Hosting power by our partners at Hostgator. 1-year free hosting with new websites.