Process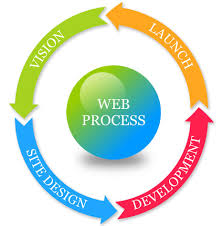 Intraneting, team of strategic partners is headquartered in Jacksonville Florida.  We specialized in custom Mobile Web Design & Development, Photography & E-Marketing.
A Web Development Process is broken into phases:
Customer and Intraneting team, review existing Information System Components: POS, Social Media, existing Web Applications, Branding and marketing channels.
Analysis and research of all options
Focus on Human Computer Interaction  (HDI) techniques.
During the Re-Design stage, focus on Application Integration, and choice of development tools.
Branding, Photography and Application development is assigned to team units.
Implementation, Testing, and Training follows customers strategic plan.
We enjoy meeting our clients face to face and will make as many visits to your office as necessary. We explore with you, the marketing opportunities, industry trends, information processes, and ways to be innovative and stay ahead of your costumers and competitors.
MARKETING FOCUS- WE UNDERSTAND BUSINESS!
Since 1990